Tip: The most valuable trick to teach your Jack Russell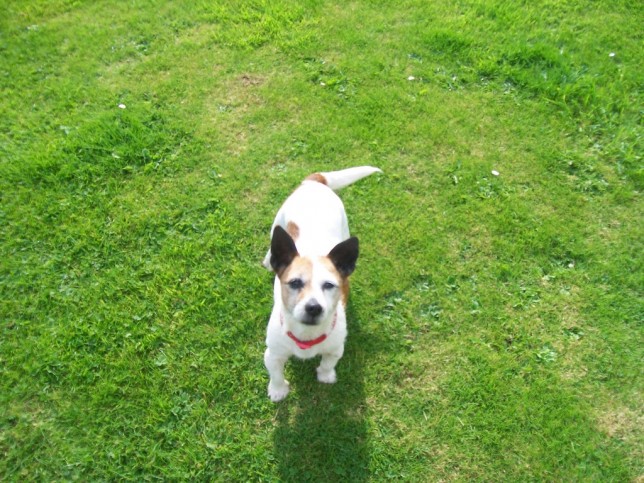 The most valuable trick to teach your Jack Russell is the 'Look at me!' command. It might sounds simple, but it's a very powerful command that can gain your dog's attention, and distract him from any other kind of behaviour.
Now, Jack Russells can be hard to train, but with patience you can get him to stop what he's doing and pay attention to his master on command.
Begin by offering your dog a treat, and associating it with a verbal 'Look at me!' command. Then bring the treat to your face, and treat him when he's looking at your eyes. Make the 'Look at me!' high pitched and sudden.
It might take an hour or two to get him to start learning the command properly, and for Jack Russells it's always a good idea to reinforce the command by associating 'Look at me!' with a treat every day for about a week.
Have you subscribed to my newsletter yet? Just enter your email and click "Sign me up!"
Related posts:
---
Please check out The Jack Russell Handbook, my latest book full of actionable Jack Russell training techniques you can use today. These have come from the stories passed on by my 2,500+ newsletter subscribers. Think of it as like a crowd-sourced book that takes all of this dog training advice and distills it into tips you can use today. Not only that, but you're free to take it with you on your iPad, Kindle device, or laptop. The advice in The Jack Russell Handbook has already helped hundreds of my subscibers 10x their confidence with their Jack Russell. Do you want the same effects?
---
comments powered by

Disqus
Welcome to the Jack Russell Terrier Advice Centre! We have everything you need to make your life easier as you begin raising your new companion.
If you've found this page useful, please share: