About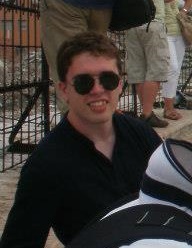 Hi there! Thanks for visiting JackRussellAdvice.co.uk.
I'm Jon, and I created the Jack Russell Advice website.
I know how difficult it can be when starting out with a brand new pet. Sifting through all the information out there and finding out what's true and what's rubbish is a tough task - and half the time they're just after your money!
For owners starting out with Jack Russell terriers it's no different, we love our new pet but a big problem with the web nowadays is that information to help us raise them properly is too scattered and not very well condensed, especially in the UK.
So what I did was create this resource specifically for the Jack Russell terrier, so that you have a go-to place for any questions, problems, or complications you might have with your new companion.
The site has some cool tools, including our dog age calculator.
Feel free to contact me using this form if you have any questions or if you want to make any suggestions on how I can improve the site. If you're reading this, I built this website for you! So don't hesitate to let me know what you want to see out of it.
Now, here's what I want you to do. You can have free instant access to my free ebook 'The Jack Russell Toolkit'. It contains all my best tips and tricks for long-term improvements in your Jack Russell's behaviour.
Get my free ebook 'The Jack Russell Toolkit' with all my best tips:
Kind words from my subscribers
I'm so proud of the community of Jack Russell owners I've brought together. Here are some of the kind people you'll join when you sign up to my 2,500-strong newsletter:
Welcome to the Jack Russell Terrier Advice Centre! We have everything you need to make your life easier as you begin raising your new companion.